SCG recognises that providing a safe and healthy workplace & protection of the environment, while delivering quality products and services, is imperative to its sustainability.
Our Values
Manaakitanga - People Matter
We honour the principles of Te Tiriti and acknowledge the tangata whenua of Otahuhu, Mutukaroa and Maungarei which surround us.
We respect the mana of all our stakeholders. We will always take the extra step to serve our clients, our suppliers, and our community.
We encourage cultural and individual diversity and actively work towards a safe and inclusive work culture.
Having the best plant in the world is nothing without the team who run them. Our team is full of artists and craftspeople creating and bringing amazing ideas to life.
Kaitiakitanga - Sustainability Matters
We care about the world we live in and take our guardianship, for future generations, seriously.
We do the right thing for our business, our community, our planet.
We don't just 'talk the talk', we 'walk the talk and clear the path for others to follow'.
Ke rawe te mahi - Quality Matters
We work with best-in-class technology and welcome innovation; we don't stand still.
Our production world is measured in microns and dots of ink, so we pay attention to the details.
We take pride in our work and constantly record and review our processes to ensure our quality management system is up to date.
Our Commitments
Soar Communications Group Ltd is committed to:
• Actively managing and communicating our Health and Safety standards throughout the business, ensuring all staff have access to information, training, and participation in OH&S initiatives. All departments are represented at our OH&S, environmental and quality management meetings. Having achieved tertiary ACC status SCG strives for best practice in risk management and health & safety within our business. Ensuring that our OH&S policies and manual are reviewed regularly and updated following any changes to legislation or our working practices, plant, or environment.
• Maintaining our Quality Management System to the requirements of ISO 9001 and monitor and review our quality management KPI's.
• Maintaining our Environmental Management System to the requirements of ISO 14001.
• When available we will source papers from responsible forest management systems such as FSC and PEFC and maintain certification in both.
• Maintaining our greenhouse gas emissions records to the requirement of a net carboNZeroCert TM certified organisation (ISO 14064-1:2018) standard as well as offering net carboNZero certified printed products and services (PAS 2050 standard).
• Publicly reporting our annual emissions in an annual Inventory and Management report prepared in accordance with ISO14064-1:2018 and verified by Toitū Envirocare.
• Adopting and publicly reporting short & long term gross absolute science aligned targets for scope 1 & 2 emissions to support the delivery of substantial reductions needed to limit future warming to 1.5 degrees Celsius.
• Assessing and reporting climate change risks and opportunities in our value chain, setting objectives and or targets to reduce the risks and maximise opportunities.
• Proactively enabling our staff and suppliers to reduce their emissions and their climate change risks.
• Complying with all legal and statutory requirements, resource consents and approvals. Whenever possible, we will go beyond legal requirements by proactively identifying and implementing opportunities for improvements (OFIs) to improve our systems or minimise the risk of harm to employees, contractors, and the environment. We will record, review, and report all OFIs.
• Regularly assessing our staff on their commitment to this policy.
Our Objectives
• Safety – Zero serious injuries, and injuries requiring more than a week away from work.
• Environment - reducing our absolute Scope 1 and 2 emissions by 46.1% by the end of 2030 compared to the verified base year of 2019. This science aligned target meets the requirements of the 2022 Climate Leaders Coalition statement and the targets set in the 2016 Paris Agreement on Climate Change.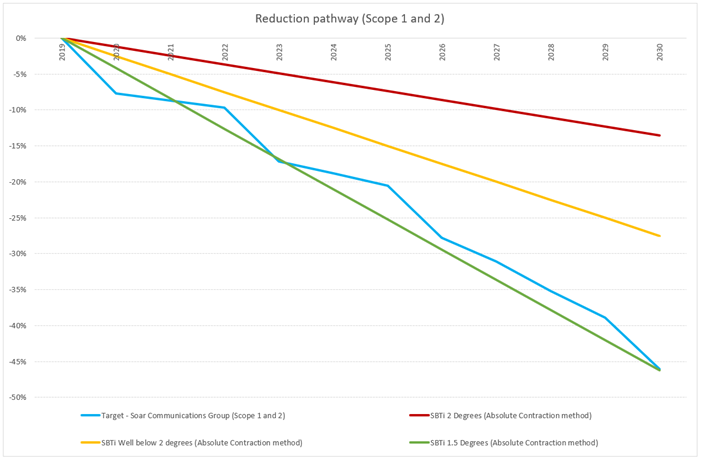 Quality – to consistently achieve a "World Class" net promoter score (NPS) of 70 – 100 across our production divisions in Auckland and Hamilton.
Quality – monitor and report an internal acceptance rate target of 99.4%
Quality – monitor and report a client acceptance rate target of 99.7%

Quality – to consistently achieve <1% credits as a percentage of total invoices.



Whāia te iti kahurangi ki te tūohu koe me he maunga teitei
(Seek the treasure you value most dearly: if you bow your head, let it be to a lofty mountain.)
We will aim high, be persistent, and won't let obstacles stop us from reaching our goals.

Fred Soar
Joint Managing Director
20 July 2023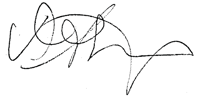 David Atkins
Joint Managing Director
20 July 2023